Building the networks of the future
A leading operator in Spain wholesale telecommunications market
We provide digital infrastructure at all levels, from backbone to final access.
We are specialists in operating critical communications with the strictest service level agreements (SLAs).
of proprietary optical fibre
of fibre pairs commercialized
Our Services
Axent provides end-to-end connectivity between the main traffic nodes in the Iberian Peninsula.
Dark Fibre
Dark fibre pairs between two points, offered in rental and IRU mode
Capacity
Dedicated lines combining the potential of lit fibre and radio
Colocation
In our own centres, located next to our backbone
Engineering
We undertake tailor made projects addressing our customer's needs.
Our network
State-of-the-art network on high availability infrastructure. Axent's network provides connectivity to:
Spain's main cities
Submarine cable stations
Data centres and the hyperscales cloud nodes.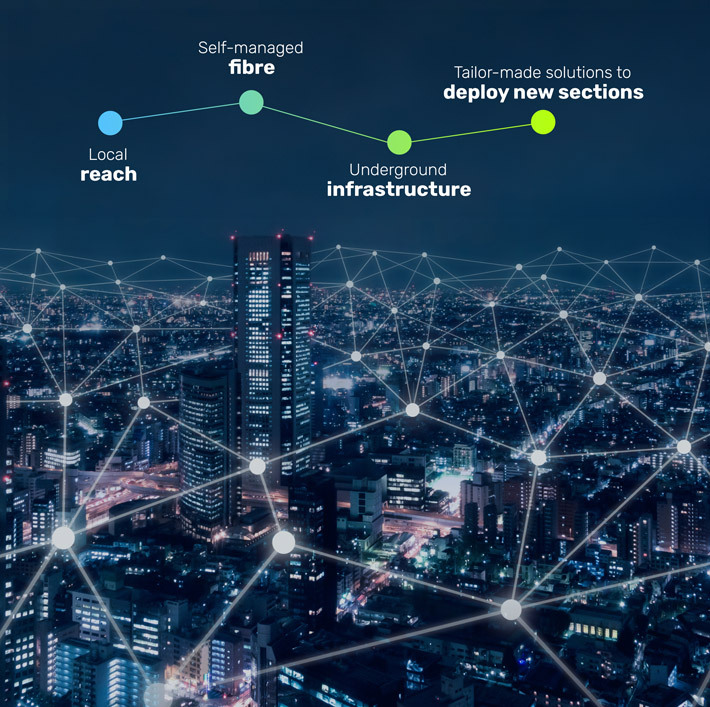 Differential footprint
and exclusive routes
Multiple connections
with Portugal and France
Agreements
with international providers